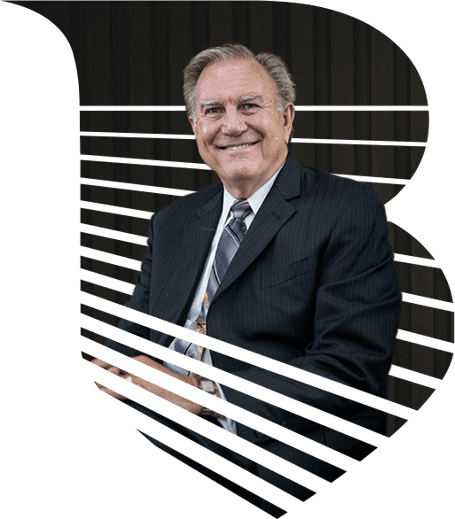 Dale A. Burrows Of Counsel
Bio
Dale was born in Tipton, Oklahoma in 1951. He was admitted to the Texas State Bar in 1992. His preparatory education was at the University of Texas at Austin, where he earned a B.A. in Political Science in 1989 with high honors and special honors in Government. Dale attended St. Mary's Law School in San Antonio, Texas, earning his Doctor of Jurisprudence degree in 1992. Dale is a member of the Phi Delta Phi fraternity, the State Bar of Texas, Family Law Section, and the Denton County Bar Association.
Dale has practiced law in Texas for more than twenty years. He worked for a small firm in Williamson County, engaged in the general practice of law. Later, he opened his own firm, concentrating on family law matters. He has represented hundreds of children in Texas as the court-appointed attorney ad litem in Family and Protective Services or CPS cases.
When Dale moved to Tyler, Texas in 1994, he was appointed as an Assistant District Attorney in Upshur County. As an Assistant D.A., he prosecuted both felony and misdemeanor cases and has 18 jury trials completed as "first chair." He has represented the Texas Department of Family and Protective Services before the Court as their legal counsel. In 1996, Dale moved to the Dallas-Fort Worth Metroplex, where he has remained. He has worked for the Texas Attorney General's Office, Child Support Enforcement Division as well as private practice law firms. Since 1996, Dale has handled family law matters exclusively. He is also Board Certified as a specialist in Family Law since 2001 and has recently been elected as co-director to the Flower Mound Bar.
Dale has extensive courtroom experience as a litigator of family law cases, having tried 24 jury trials in his career, and the last six in the Metroplex. Much of that experience is related to cases involving custody of children. Prior to attending law school, Dale was a commissioned officer of the Texas Department of Public Safety. With his prior police investigative background and trial experience, Dale is a formidable trial lawyer with the ability to obtain successful results.
Education
St. Mary's University of San Antonio

Juris Doctor